"The wick is the soul of a candle".
The wick is a very important part of the candle. To obtain a candle with optimal flammability parameters, you need to choose the right wick. For this, we use our own laboratory, where we measure the most important parameters of wicks.An important element of the entire technological process in the field of production and development of wicks is their testing. In a specially prepared chamber, we constantly carry out tests of wick burnout, the results of which determine the possible direction of modifications made.
Bafesto has developed a wide range of standard wicks. However, many different individualised mixtures are often used for candle production. To find the right solution for the ideal burnout result, we are constantly developing new versions of wicks in response to the demand of our customers.
How does this process work?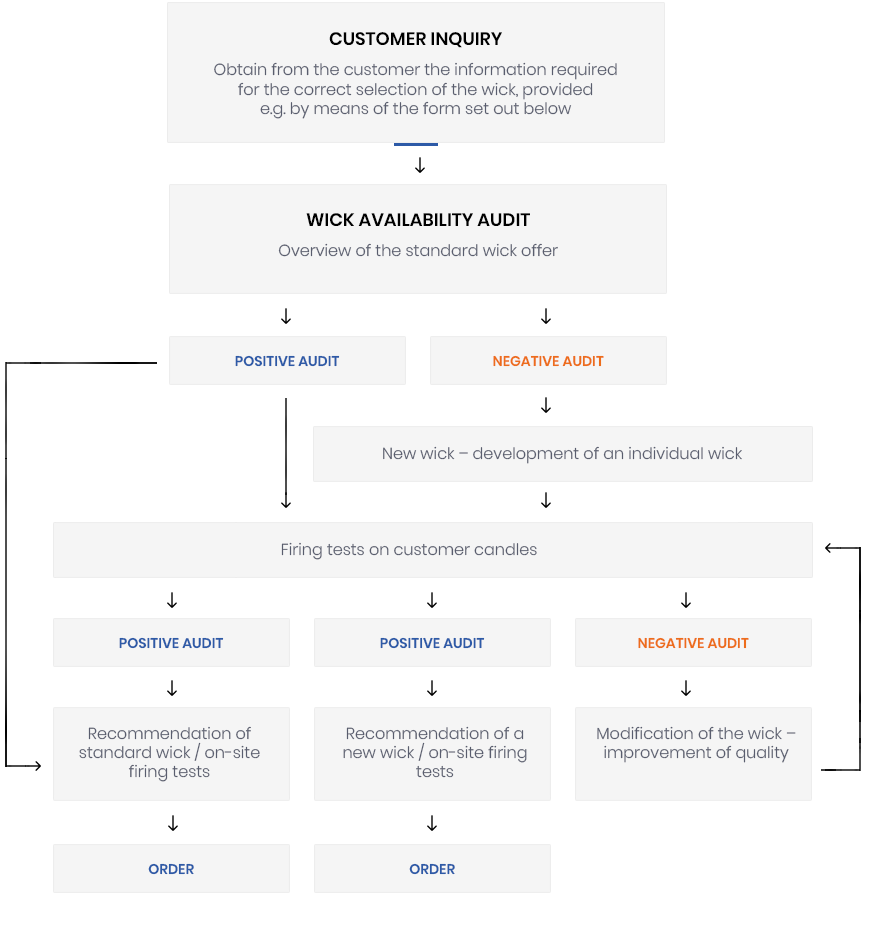 If you are looking for the right wick for your candle, please fill out the form below and send it to us.